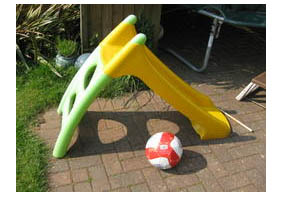 Fiona is mum to three adopted children and a respite foster carer with over ten years experience of fostering and adoption. She has first-hand experience of the joys and challenges of parenting and of trying to navigate around the social services, Child and Adolescent Mental Health Services (CAMHS) and education support networks. Here, she shares her tips about managing yourself between different stages of your adoption journey…
Adoption is a funny process: full of highs and lows, stops and starts. There are lots of stages to get through, and each one feels like an achievement and is worth a celebration, but is followed by a wait until you reach the next stage. In the middle of each of the waiting stages you have to put a bit of yourself on hold and wait for things outside your control to fall into place, but at the same time try to plan for what might or might not happen with no firm idea of when anything is going to happen.
Apologies now for a fairly rubbish analogy but … it's a bit like flying! You decide you want to go somewhere and research your options, so far so good: decision made, journey confirmed – woo hoo! Get yourself organised, remember your passport and head to the airport. Check in and hand your baggage over – nearly there… Then the departure lounge – potential delays, maybe even cancellations. And then, just when you've bought another latte/gin and tonic and gone to the bathroom, your flight is called and you're off – no going back now!
So what can you do if you're at the waiting stage?
• Look after yourself and your partner
Be kind to each other: different things stress different people out, some people are better at blocking out things they can't change, for others it's not so easy. Respect your differences.
• Explore children activities in your area
Is the child you have been approved for of pre-school age? What activities are there in your area: playgroups, mother and toddler groups. etc. Are they of school age? There will be fewer parent/child activities but it might be worth checking out what is available at sports centres and libraries for instance. You don't need to be too specific or start booking places yet, but a bit of legwork now can help save a bit of time later.
• Think about what you will need
Have a wander round children's stores or furniture shops and see where the types of things you like are. Get a few catalogues to flick through at home. We had a mad afternoon shopping for car seats and buggies and didn't have a clue what to ask for or what we needed!
• Speak to your health visitor
I found our health visitor a brilliant source of support and advice on parenting and child development. When your child is placed, there might not be any scheduled visits to or from the health visitor, so it's worth making contact or at least finding out how to get in touch with your health visitor before placement.
• Check out some childcare or parenting books
A word of caution on this one: it's hard to know what information is going to be relevant until you know the child being placed, but again finding out what books you like and where you can find them can help save time later.
• Think about support
Find out from your agency what sources of support there are for adoptive families in your area. Knowing this in advance can help if you do need a bit more support or advice after placement. Linking in with local supports before placement helps make it easier to connect after the child has come to live with you.
• Make connections
Have a look on social networks: Twitter, Facebook, internet, Adoption UK message boards etc.
• Prepare your family and support network
Let them know about the stages of the process you've still to go through, involvement of social workers etc. Have a chat to them about what you've learned about attachment – help them to understand how your parenting might have to be a bit different from what they'd expect.
• Sort out practical issues
Find out about your options for adoption leave, work out your finances etc. Having children is expensive and working out financial practicalities in advance can reduce stress later.
• Pay attention to your needs
Chat with someone you feel comfortable with, and allow yourself your ups and downs…
You've probably done or heard of all of the above and there's not a lot you can do to make the time pass faster. But there might be a couple of things that help you feel better prepared or fill the gaps while you're waiting.
Best wishes for you and your adoption.
Fiona S.
Fiona is also the founder and director of AdoptResources, which offers information and services to families interested in adoption and fostering and those who have already adopted and practitioners involved at all stages in the adoption process.
This article is published with the kind permission of Fiona from AdoptResources. You may download it for your own reference, but if you wish to use it for any other purpose, please contact us.